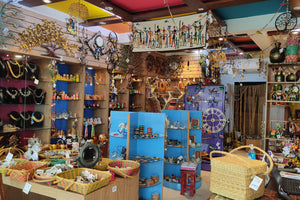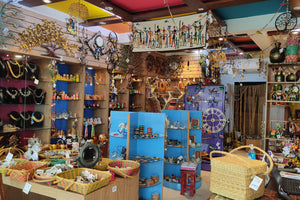 Smri's Home Decor & Gifts
Handcrafted Love from India
Smris – Handcrafted Love from India
Smris is a 5 years old business which puts quality of the products and the environment first. We are specialized in modern wall decors, contemporary wall decors and traditional Indian wall decors. We have a wide variety of authentic handicrafts from 24 Indian states. We are a sustainable home decor brand, established in 2018 as a retail store in OMR, Chennai.
Ecofriendly products
Ecofriendly packaging
Made in India
No plastic and no fiber challenge
Superior quality gift wrapping
Export quality royal finish products
Specialized in house warming gifts, wedding gifts, corporate gifts, anniversary gifts, birthday gifts, office gifts, return gifts for all occasions, Indian handicrafts, wall decors, table decors, showpieces, handmade hand bags, wallets and baskets, home decors, garden decors and interior decorations for home, office spaces, cafes, hotels and restaurants.
We have luxurious and royal decors to budget friendly decors, all at one place.
Our Vision
Our Vision is to give Indian artists an opportunity to cherish the art and to give our customers extremely quality products with modern touch. Each and every product in our showroom is curated with extreme care and we give 99% Eco friendly products. NO PLASTIC, NO FIBER, NO POLY RESIN is our motto.
Happy Customers, Happy smiles
Our Mission
Our mission is to give 100 percent Eco friendly products and we want to prove to the world Eco friendly packaging is possible in e-commerce.
Thank you for visiting us!